Phuket is a great destination to visit on your holiday trip with phuket car rent . Phuket is a famous paradise island in the Andaman Sea of the south of Thailand. There are many popular beaches, mostly situated along the clear waters of the western shore. Phuket is home to many high-end seaside resorts, spas and restaurants. When you come to phuket, you won't miss to enjoy with an amazing attraction and much more activities to enjoy as well by reliant rental car with Arun Phuket car rent which will make your trip smoothly. In this blog, Arun Phuket car rent present a few of popularity attractions of Phuket for your consideration when travel in Phuket.
Laem Phromthep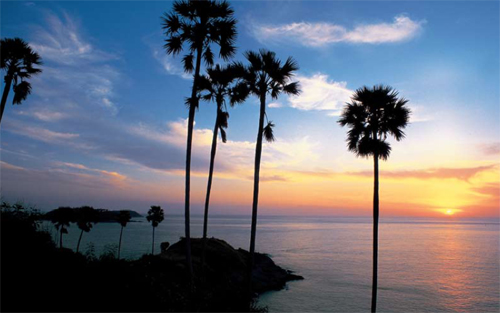 Laem Phromthep is perhaps one of Phuket's most important landmarks. There is a saying that you haven't been to Phuket unless you have visited Laem Phromthep. It is here that visitors soak up the sun and savor the breathtaking panoramic view of the Andaman Sea from the islands southern-most tip. The cape is crowded especially in the evening, as it is a popular observation point at sunset. Laem Phromthep is located approximately 2km from Rawai Beach.
Patong Beach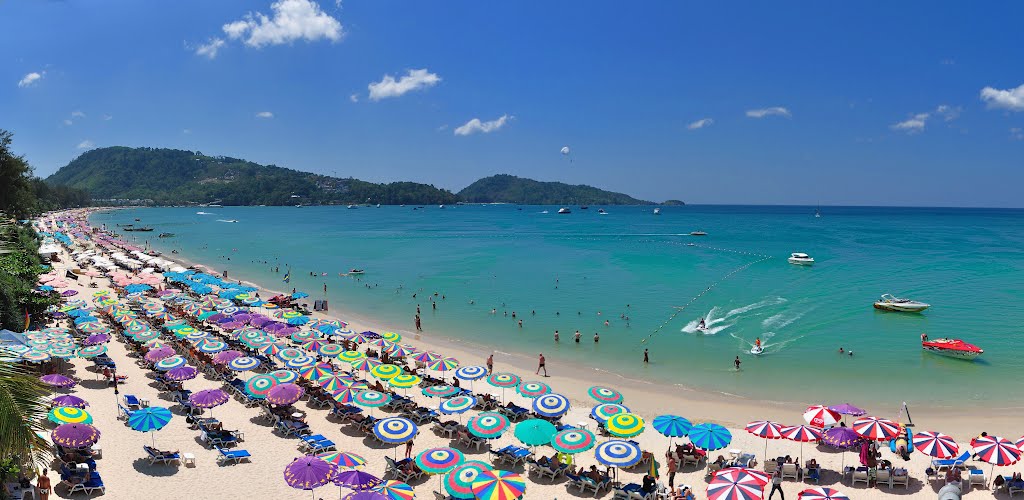 Patong Beach is an astonishing combination of breathtakingly beautiful white sand beach edged by the glittering Andaman Sea, and the most concentrated area of tourist accommodations, shops, nightclubs, restaurants and attractions. If you want action, this is where you will find it.
Karon Beach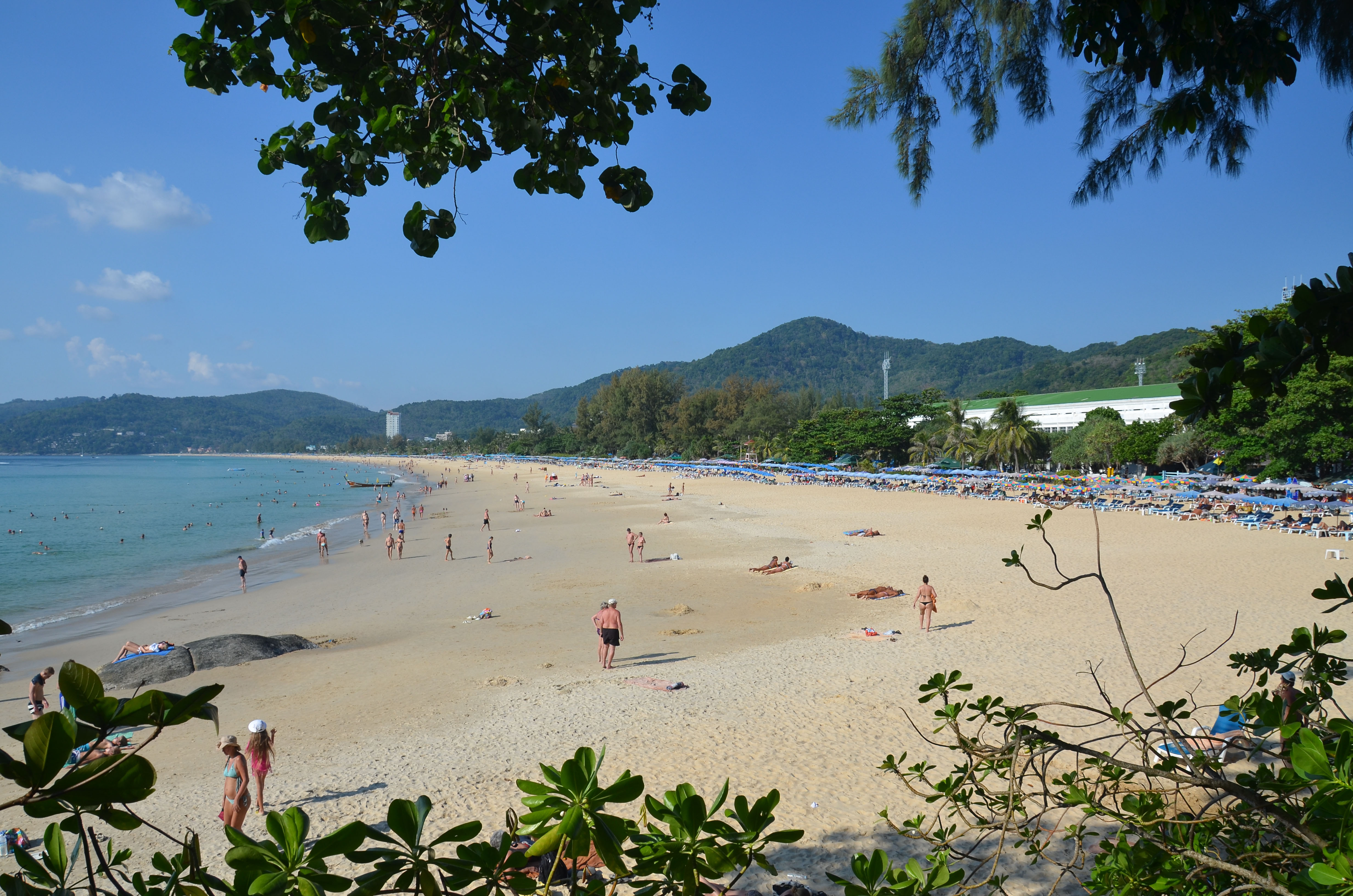 Karon features the third longest beach on Phuket Island. Located on the west coast, between Patong to the north and Kata (with which it shares a common municipality) to the south, Karon Beach is the second favourite holiday destination in Phuket. The beach itself has excellent snorkelling (and even diving) spots at its southern end and is wide enough for beachgoers to never feel crowded.
Kata beach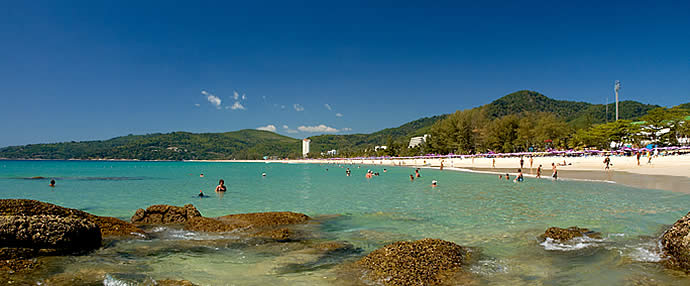 The pleasant bay of Kata, just a few minutes south of Karon Beach, entices and charms many visitors with its white sands and clear waters. Very popular with families, Kata is an all round favourite due to its spectacular palm-lined beach, great restaurants, lively but not raucous nightlife and varied accommodation options – all close to the beach. From May to October surfers flock to catch Kata's waves and from November to April the beach is alive with sunseekers.
Mai Khao beach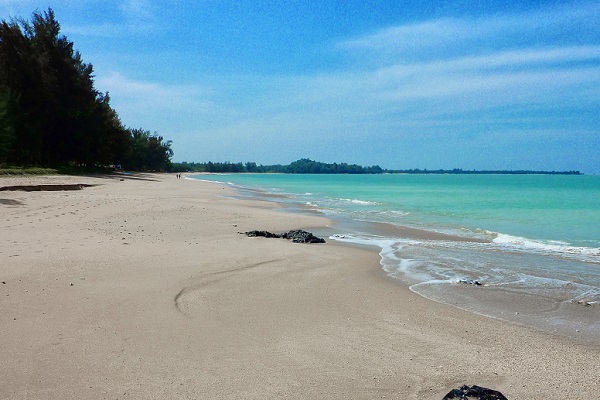 Mai Khao Beach is situated on the northwest coast of Phuket. This 11km-long straight beach is still blessedly undeveloped as it is part of the Sirinat National Park. The only significant constructions along it are the JW Marriott Phuket Resort and Phuket International Airport near Nai Yang Beach.
Coral Island(Koh Hae)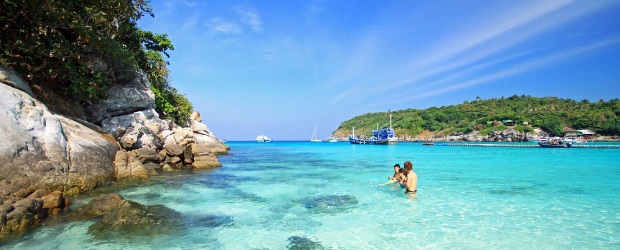 Coral Island is the most popular of the group of small islands just south of Phuket. As its name suggests, it is well known for its shallow coral reefs and excellent snorkeling.
Photo Credit: phuket.com, asiawebdirect.com, theroompatong.com,  terrystacy.com, thailandgolfzone.com, holidaysguidephuket.com, fancyholidays.com