The most popular hotels in Phuket must have several things: good location, quality of facilities , perfectly of staff service and full of the best car rental. Our Phuket hotels list has many references and it covers a wide of accommodation with both beachside and city location.
Trisara Phuket villas & Residences
"The Third Garden in Heaven" , Trisara set on 40 acres of beautifully landscape and fantastic sea views, the 48 spacious ocean facing pool villas and 2-6 bedroom private residences all embrace our own quiet bay on Phuket's sophisticated and natural north-western coastline. This place is the best choice to see the rising sun up from the sea and amazing white sand beaches. Trisara full of the luxury facilities , pool villas suites, spa treatments and dinner are all world class. Drive away by Phuket car rental for 15 minutes from Phuket International Airport.
Visit Trisara Phuket villas & Residences
Address: 60/1 Moo 6, Srisoonthorn Road, Cherngtalay, Thalang, Phuket 83110 Thailand   Tel: +66 76 310100    Fax: +66 76 310300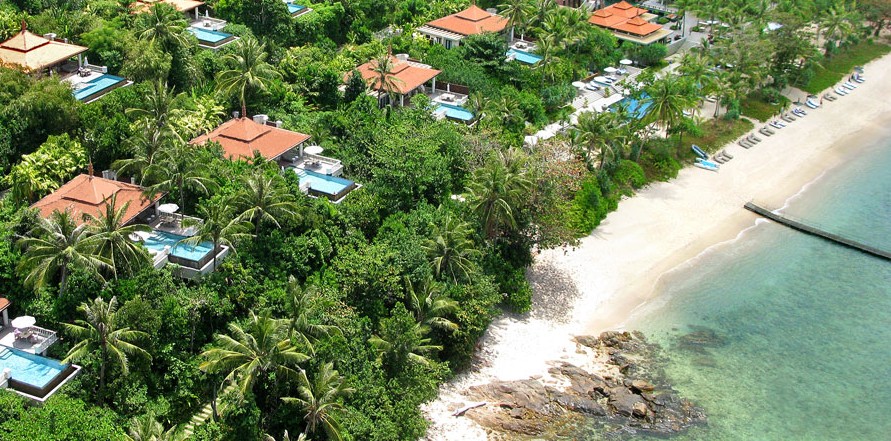 Sri Panwa
Sri Panwa Perched high atop Cape Panwa and commanding breathtaking views of the Southeastern tip of Phuket, occupying the Cape Panwa peninsula in its entirety, the ultimate in luxury vacation accommodation on Phuket. Sri panwa Locates 40 acres of the 52 viillas offering accommodation of the highest quality, maximum privacy and superior service. Include gourmet mini-bars, luxury lavatory and preloaded iPod. Guests can drive away by Phuket car rent for hour from Phuket International Airport.
Address: Sri panwa Estate, Private Residences Luxury Hotel Pool Villa Spa Resort Phuket, Thailand  Tel: + 66 (0) 7 637 1000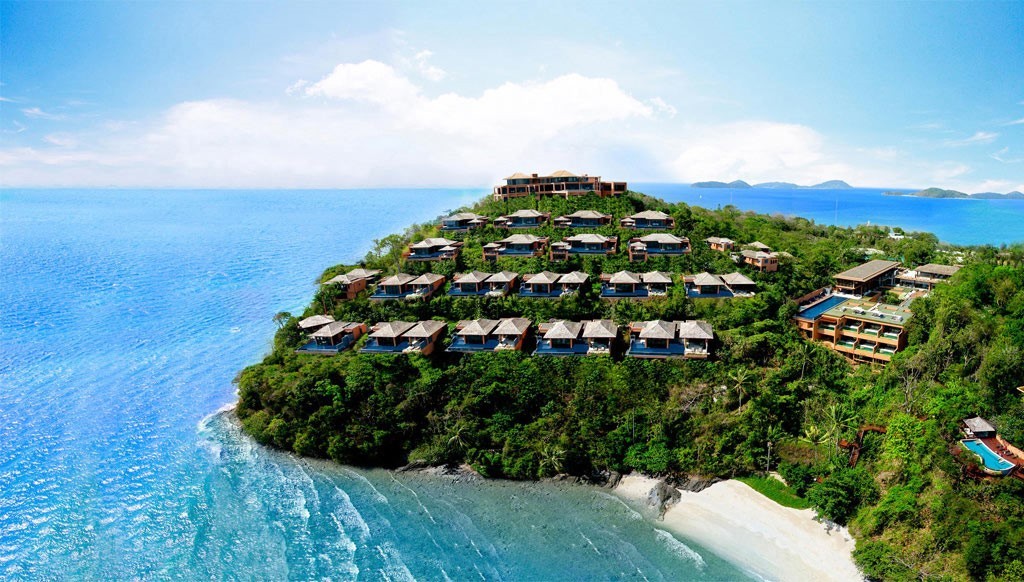 The shore at Katathani
A luxury beach front pool villa resort , The shore at Katathani is situate on the southernmost end of Kata Noi beach. The Shore at Katathani is a natural fusion of indoor and outdoor living where time has no meaning beyond the pleasure of every moment. Service of private pool, luxury room, relaxing spa and romantic location for peace lovers. Accommodation for adult only. The Shore at Katathani rests on the far end of Kata Noi Beach, approximately 20 minutes south of Patong Beach, and 50 minutes from Phuket International Airport by carrent.
Address: 14 Kata Noi Rd. Muang Phuket 83100
Tel: +66 76 330 124, Fax: +66 76 330 426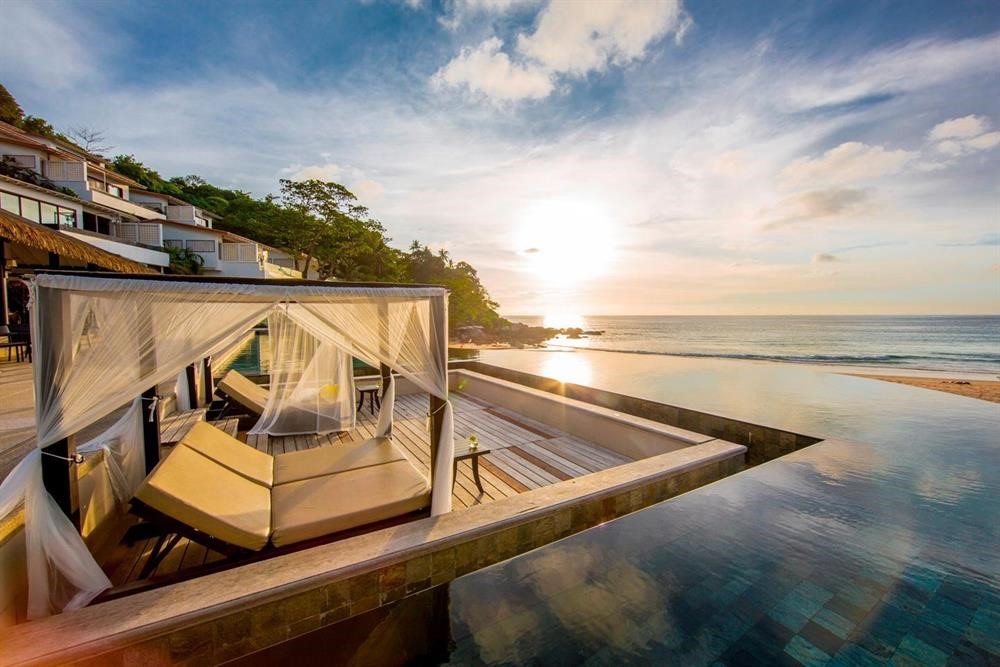 Andara resort villas
Andara is the five-star property developed by the Paradise Group, located halfway down the West Coast of Phuket in the southern part of Kamala. Nestled on a gentle hillside overlooking Kamala Bay blend of the predominance of dark and rich teakwood and classical Thai elegance design. Andara Resort & Villas is minutes away from world class golf courses, Phuket's best restaurants, popular shopping popular attractions and other premium tourist activities. Drive away 30 minutes by rental car from Phuket International Airport.
Address: Andara Phuket 15 Moo 6, Kamala Beach, Kathu, Phuket 83150, Thailand  Tel: +66 (0)76 338 777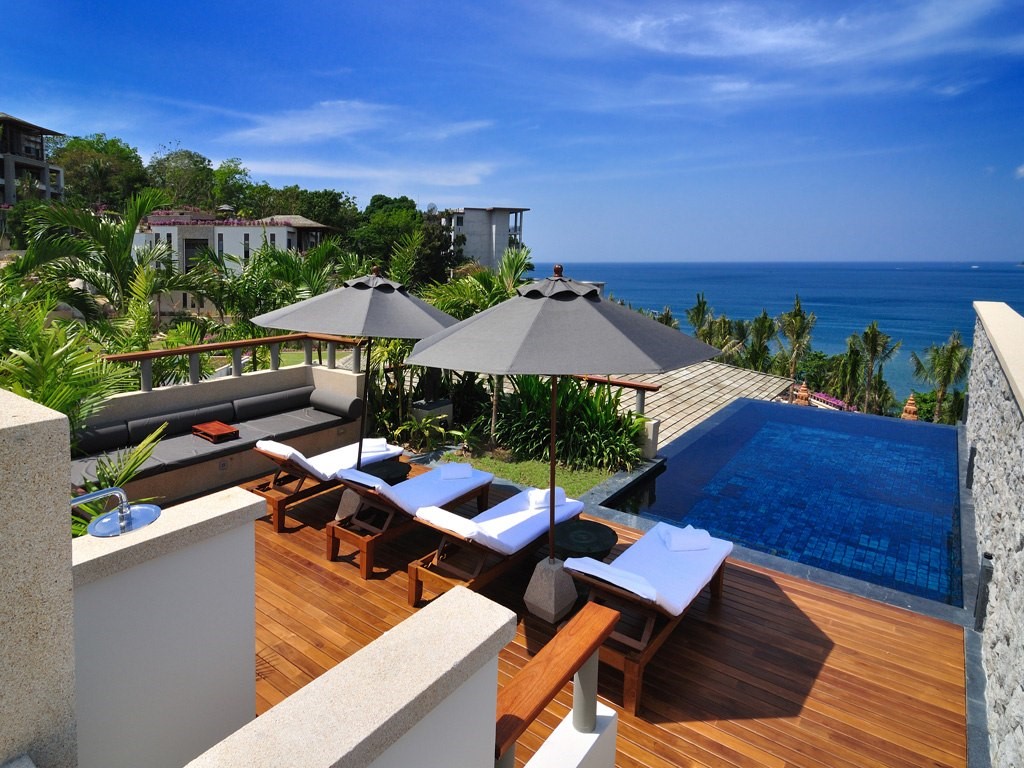 Club Bamboo Boutique Resort & Spa
Club bamboo located mere minutes from Pathong beach. Sevice for free Wi-Fi internet access, wonderful spa, outdoor pool, mini-bar and fitness center. Offering beautiful views of Pathong bay to enjoy and relax yourself. Guests can drive the Phuket carrent to Jungceylon mall, which nearby the resort.
Visit Club Bamboo Boutique Resort & Spa
Address: 247/1-8 Nanai Road, Patong Beach, Kathu, Phuket 83150 Thailand
Tel: +66(0)76 345 345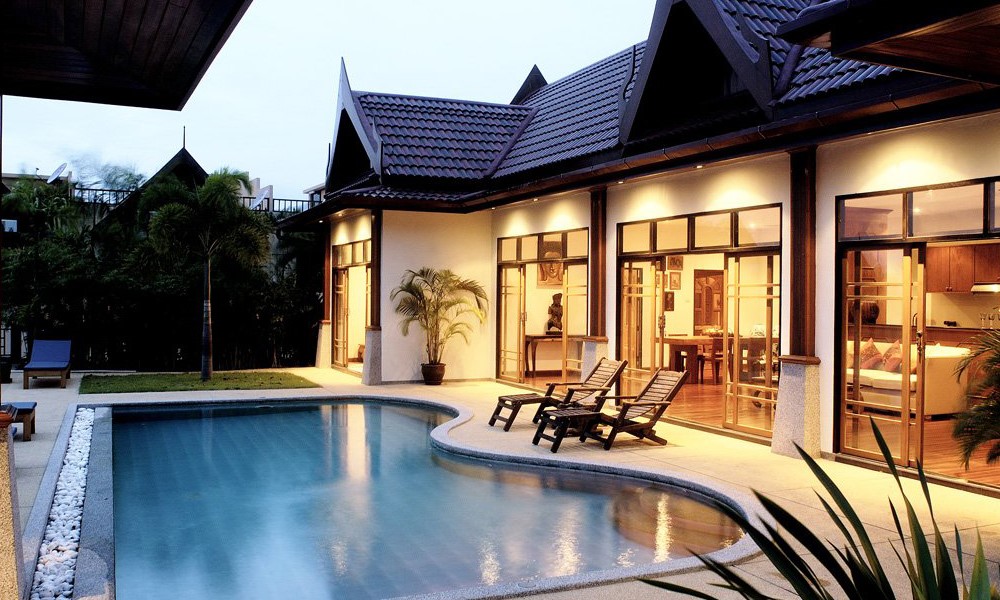 Woraburi Phuket Resort & Spa
Woraburi Phuket is located on Karon Beach, on the edge of Andaman Sea. Featuring Large outdoor swimming , Salidara Spa and luxury room. Each of 207 rooms is well designed, conductive to personal comfort and provides a relaxing atmosphere with private balcony for all rooms. Drive away by Phuket rental car for 45 minutes from Phuket International Airport. Far From Wat Chalong 5 kms.
Visit Woraburi Phuket Resort & Spa 
Address: 198-200 Patak Road, Karon Beach, Muang District, Phuket 83100 THAILAND  Tel : +66 (0) 76363 050, Fax : +66 (0) 76363 099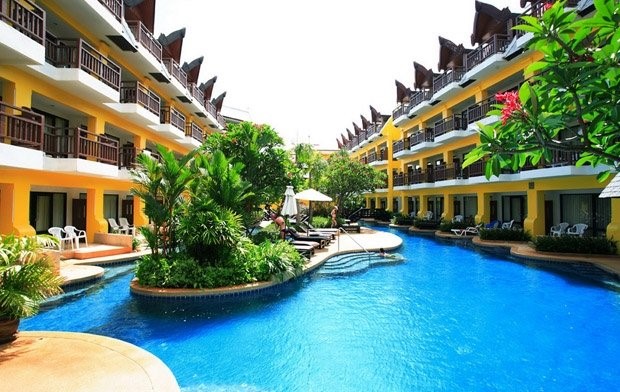 Point Yamu by COMO
Point Yamu by Como is a new Phuket luxury resort located at the tip of Cape Yamu overlooking the Andaman Sea and the dramatic limestones of Phang Nga Bay. Cape Yamu offers a very relaxing environment  surrounded by pristine nature and farmlands. The resort features 79 rooms and suites and 27 private luxury villas designed in Italian style. 30 minutes away from Phuket International Airport by Phuket car rent.
Address: Point Yamu by COMO 225 Moo 7,Paklok, Talang, Phuket  83110 Thailand  Tel: +66 (0) 76 360100, Fax: +66 (0) 76 360123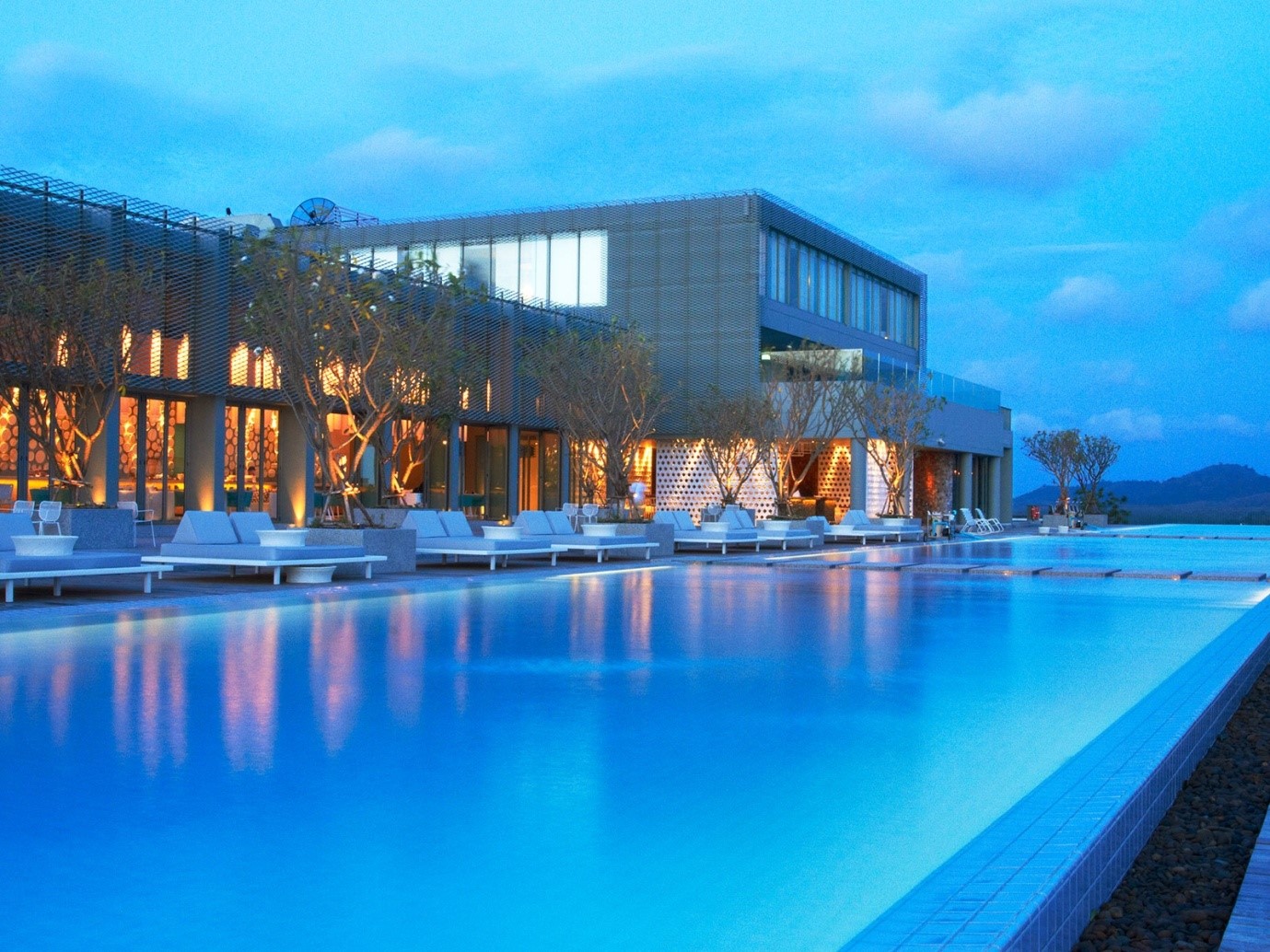 The Chava Resort
The Chava set on exclusive Surin Beach. The best choice to touch the white sands and crystal waters of Phuket. The Chava is a boutique resort offers a modern comforts and 5-star facilities of spacious 2, 3, 4 and 5 bedroom apartments, surrounding a magnificent 35 metre swimming pool in lush tropical gardens which creates an oasis like feel.  It's also just a short 3 min walk from Surin Beach making this Phuket resort perfectly located for a great holiday.
Address: 113 Moo 3 Cherngtalay Thalang, Phuket Thailand 83110
Tel: (66) 76 372 600, Fax: (66) 76 372 606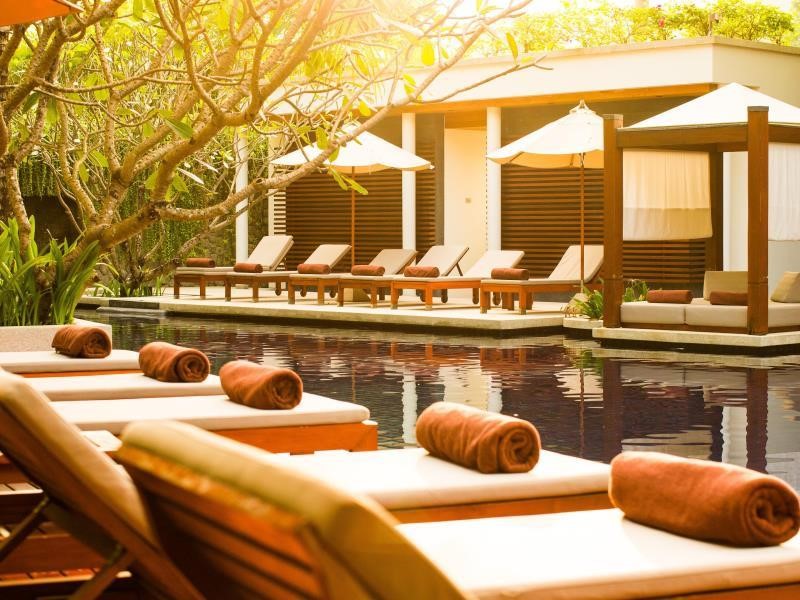 Amari Phuket
Amari Phuket is the best accommodation choice faces the Andaman Sea and Patong Bay. It's located on  the south of Patong, include 380 guestrooms and suites, new luxury Ocean Wing, secluded beach, Breeze Spa, snorkeling at the Jetty, La Gritta Italian Restaurant, creative meeting spaces. Amari has quality restaurants with a reputation for well thought out dishes and themed evenings. Guests can walk just 5-minute to Patong Beach and drive the car rental for 15 km to Phuket Town, 40 km from Phuket International Airport.
Address: Patong Beach, Phuket 83150
Tel. +66 (0) 7634 0106-14, Fax. +66 (0) 7634 0115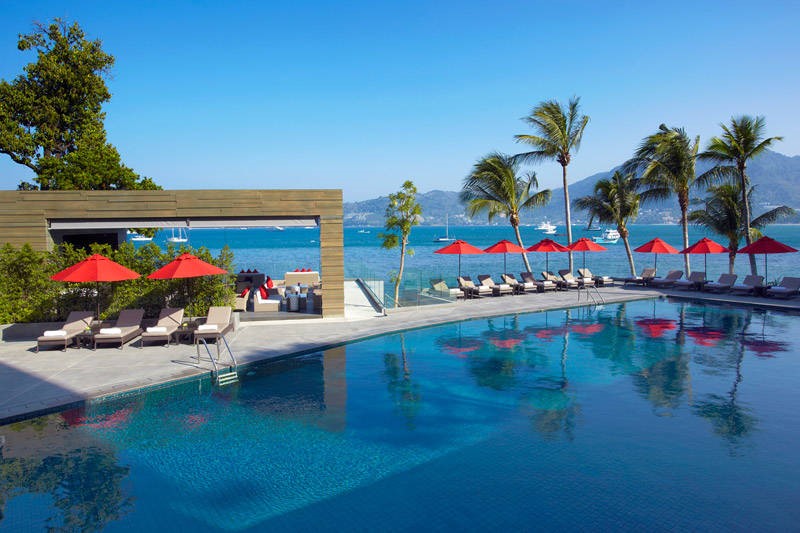 Foto Hotel
Foto Hotel is a stylish modern design and cool contemporary interiors hotel at Kata Beach. Foto Hotel featuring the rooftop Silhouette Pool and Playground with panoramic views over three stunning west coast beaches and savour the exotic flavours of Phuket at the poolside restaurant Tiffin Mama. Offer in the quality facilities and services to maximise comfort and convenience for guests. The best way of unique view of the world at Foto Hotel. It takes just five minutes to reach the soft white sands of Kata Beach and Kata centre. The famous nightlife of Patong is 15 minutes by carrent and Phuket International Airport is approximately 50 minutes away.
Address: 218/9 Kata-Saiyaun Rd. Kata Beach Karon Muang Phuket 83100
Tel: +66 (0) 76 680 900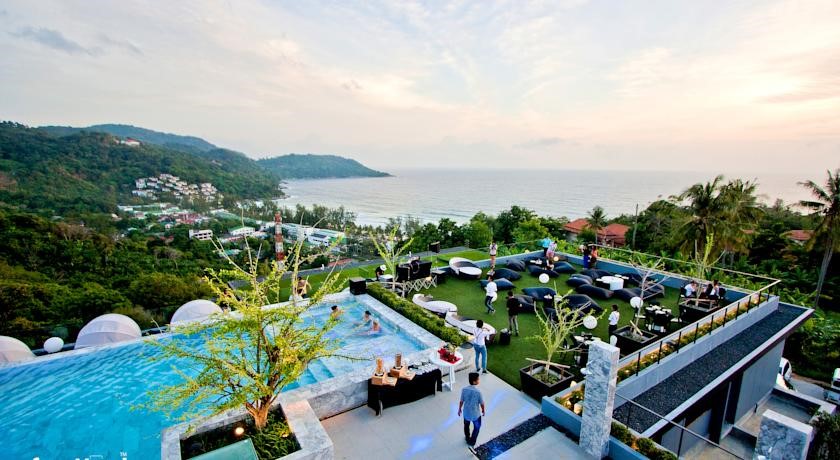 Photo Credit:  trisara.com,sripanwa.co.th, res3.hoteltravel.com, aldeeratravel.com, clubbamboo.com, ed.files-media.com, comohotels.com, pix5.agoda.net, asiawebdirect.com, agoda.com
Reference: Phuket.com,chilpainai.com